Post by micah pierce on Dec 27, 2009 0:14:48 GMT -5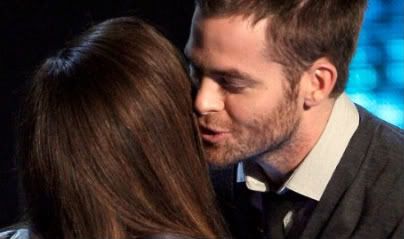 mister micah needs his lover! the plot i have in mind goes a little something like this... micah and this girl, who shall be names allie for the time being since i named her that in his app, so micah and allie go way back. they knew each other in high school. micah was the class clown, the jerk the player while allie was the cheerleader with the football player boyfriend and kind of snobby. allie would have never gave micah the time of day if it wasn't for a chance encounter between the two. it was at a party during their junior year micah was drunk out of his mind and passed out on the front lawn as allie was about to leave she noticed him and decided to be kind and help him to his house. micah's house was not occupied at the time as his family was out of town and since allie didn't find a key on him she took him to her house. when micah woke up the next morning allie was there in the doorway and for two people who barely knew each other the hit it off rather well. skipping school that day they just talked and hung out and at the end of the day right before micah was about to leave allie opened up to him.an admit that the relationship she was in was an abusive one. he had no clue as to why this girl who was basically a stranger told him all that but he stood up and wrapped his arms around her and just held her. in the days that followed micah ended up fighting the loser boyfriend of allie and allie and him ended up on their first date. she felt safe with micah, like he was her savior. they were together for two years and come graduation time it all ended. she had dreams of her own and micah enlisted himself in the army. breaking up was the best thing to do, he didn't want her waiting for him. for the first few months micah and allie exchanged letters and then they lost contact. there was not a moment while micah was over there when he was not thinking of her. four years into his service micah wrote to allie again and to his surprise she wrote back. he was the happiest he had been in a long while. for the last two years of micah's service allie and micah remained in contact with letters and a phone call every once and a while. now micah is back in seattle and all he wants to do is see allie and be with her. the problem is allie is married and is pregnant. yes allie moved on but never told micah because she didn't want to hurt him. what is going to happen when micah finally sees allie in person and sees that she is married and pregnant?

so i need a lover for micah! here name can be whatever you like, her personality can be whatever you like and her pb can be whoever you like just run it by me first please! the only must of making this character is you must make her between the age of twenty two and twenty five. and yeah that's is it. take her because micah is in desperate need of his lover!
[/ul]
[/blockquote][/blockquote]